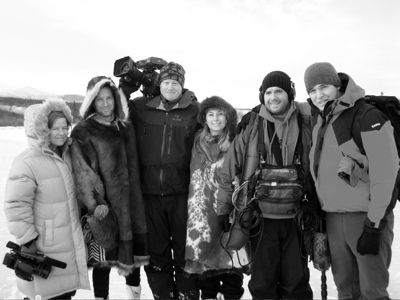 Have you seen Planet Earth, that incredible BBC series that 200 cameras filmed in 300 countries over the last 400 years? From jungles to deserts to mountains to the tundra, across six continents, filming Word Travels was like living that show, minus the animals and David Attenborough's soothing voice. Sir David is a personal hero, and I could hear his narration as the dogs took off into the frozen lake, almost taking out our director Mary as they did so - you can hear it in the show, I scream "watch out Mary!"

Attenborough: We're on the vast frozen world of the Yukon in the winter, and our South African travel writer, who grew up in 20C winters on the sunny African highveld, is making strange sounds using his teeth clattering against each other. With the wind chill, we are approaching -40C, but it is only once the thermometer dips below -70C that he needs to be concerned about his dogs testicles freezing. Not to mention his own.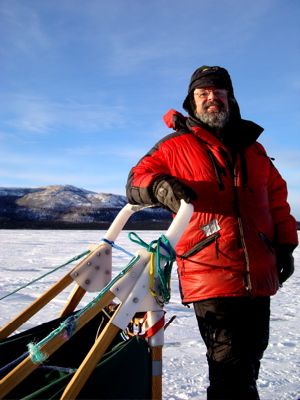 That's true, by the way, about the dog's balls. Frank Turner told me. He's a legend this guy, having done the Yukon Quest more than any other person, which means Frank has spent many a night freezing under the stars with nothing but dogs to save his life (and he to save theirs). I think Yukon and I think cold, and yet Frank and his partner Anne gave us the warmest hospitality you can imagine, and their love and respect for their dogs was heartwarming too. I hope he names a puppy Gonzo, just for me.

It only got light about 10am, and dark at 3pm, and in the meantime, Julia and I were both wondering why on earth we chose to do outdoor stories at this time of year. I was thrilled and far less chilled that I didn't have to sit around a hole waiting for a fish to bite. As for the dogsledding, well, the experience was everything I was hoping for and more. Truly the stuff that tattoos your memory.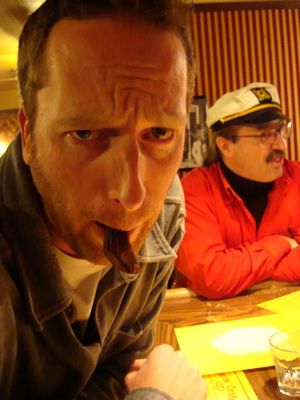 Now the Sour Toe. The real human toe in a drink. It looks like a toe, can't say it tastes like a toe, because I'm not familiar with the taste of severed, shriveled human toes (lives ones, I confess I have an inkling). This story is the definition of quirk, the kind of thing that people won't believe because who can blame them, and yet when you're there, well, it's just one of those things people do in an old saloon in the middle of the Yukon. I had a pretty tough time selling the story, because my editors were grossed out, and no doubt readers would be too. The toe has been preserved in salt and soaked in sweet whiskey for so long it doesn't smell or anything, it's more the idea. I'll take the toe over the moriche worm in Venezuela any day.

The weather turned sour and we were stranded for a few days in Dawson City. Air North were great though, they seem capable of landing their planes in just about anything, and we watched it arrive from the control tower, happy that were one step closer to getting to anywhere that wasn't -30C.

How cool would it have been if the Northern Lights had actually come out to play? I wish we had a production manager in the sky who could arrange these things. In the end, Sean left the camera out overnight (how it survived the cold I'll never know) and you see a few glimpses of the sky lighting up in a green mist. Best time to see the lights is around 1am in the morning, and after waiting around for a couple hours, on two separate occasions, we gave up. That's OK, it's always nice to leave something for next time.


< back to the episode
< back to the list of articles